Services & Rates
Custom-tailored body therapy
This includes -Swedish Massage is a very relaxing and therapeutic style of bodywork. It combines oil or lotion with an array of strokes such as rolling, kneading, and percussion to help the body improve its circulation. The benefits of this type of bodywork are wide-ranging and include relief from aches and pains, decreased stress levels in the body, enhanced mental clarity, improved appearance, and greater flexibility. Also includes some but not all of my other modalities such as....Deep Tissue, Trigger Point therapy, Sports massage, Cranial Sacral, Movement and Structural, Reflexology, Acupressure, Russian Sports massage and Shiatsu.
Also $40 for 30 min and $100 for 90 min
Chair Massage
Chair massage is a popular way of relieving stress and releasing tension in a specialized ergonomic chair in my office. In addition to the usual health benefits of massage, another benefit of chair massage is that it is done over the clothing. With seated massage, you can avoid the discomfort and awkwardness that you may feel in disrobing for a traditional massage. Also, chair massage sessions are usually shorter than traditional massage, making it convenient enough to fit into your busy schedule. It is usually for 10, 15, 20 or even up to 30 minutes.
Pregnancy Massage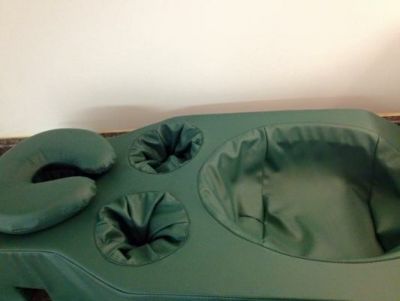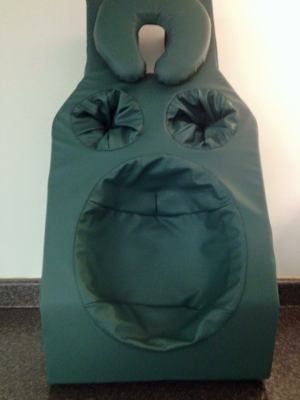 Pregnancy Massage is a style of bodywork designed specifically for pregnant women. Pregnancy is a time when a woman's body endures tremendous stress due to dramatic physical and emotional changes. Using various techniques specially developed for the expecting mother, Pregnancy Massage helps release the pain and discomfort experienced throughout pregnancy. The benefits are profound, including emotional support, the relief of joint pain due to extra weight and postural imbalance, and improved breathing and relaxation.
I have a pregnancy cushion with an extra pillow for those that aren't as far along in their pregnancy to provide extra comfort and to be able to lay face down during the massage.
Add on...Hot Towels $10
Hot Towels added to your 60 or 90 minute massage. This service needs to be pre-scheduled to have the towels ready when you arrive for your massage.
Add on...Hot Stone Therapy $15
Hot Stone Therapy is a style of massage where heated stones are placed at specific sites on your body to deepen relaxation and promote circulation in your muscles. Muscles that are heated with these stones release tension and stress much more deeply and quickly than with a traditional massage. The overall experience is very relaxing, nurturing, and rejuvenating. It can be an added benefit to your back with a 60-90 minute massage. This needs to be pre-scheduled to have time for stones to get warm.
Add on...Foot scrub $20
Add a foot scrub and butter creme wrapped in hot towels for your feet to end your massage.
Available scents - Pumpkin Spice or Chocolate (more to come!)
Add on...Aromatherapy $5
To enhance your massage - add on Aromatherapy.
Available in oil -
Pumpkin Spice
Chocolate
Lavender
Peppermint
Calming: Ylang Ylang, Lavender, Grapefruit, Petitgrain
Hartland: Dwarf Pine oil, Eucalyptus oil, Peppermint oil, Rosemary oil, Melissa oil
Radiance: Rosewood, Bergamot, Lemon, Orange, Tangerine, Palmarosa, Vetiver, Fir Needle
Relaxation: Ylang Ylang, Lavender, Myrrh, Rosewood, Tangerine, Bergamot
Sensuality: Ylang Ylang, Bergamot, Myrrh, Rosewood, Rose Geranium, Patchouli
Serenity: Lavender, Orange, Tangerine, Rosewood, Rose Geranium, Chamomile
Vitality: Frankincense, Palmarosa, Lavender, Bergamot, Cypress, Geranium, Sage
Add on...Paraffin Wax - hands
The warmth works great for Arthritis and other aches and pains in the hands. Also makes hands softer. This needs to be pre-scheduled to have the paraffin melted and ready to use.